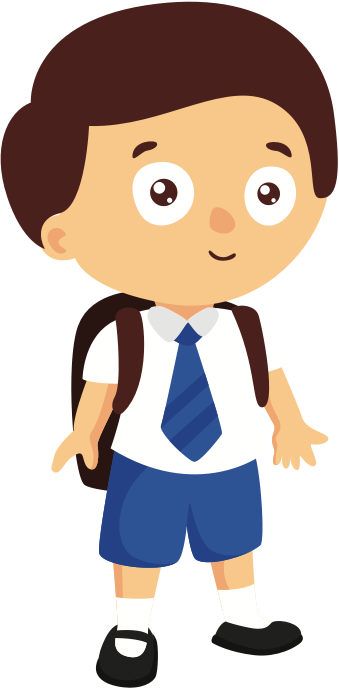 About SWARG
India is a country of great diversity – from the snow covered peaks of The Himalayas to the dry deserts of The Thar. India has the second largest population in the world, among are some of the world's richest millionaires to poorest dwellers. For our country to progress in every way, it is imperative that fortunate Indians like us do our best I n helping our less fortunate fellow countrymen. There is a popular saying that "Give a man a fish and you feed him for a day; teach a man to fish and you feed him for a lifetime". Under the same concept, a group of passionate youngsters set out to create a new platform 'SWARG' to support this social cause. To uplift our society, with a collective aspiration our team has come up with a goal, EDUCATION. We are focused on providing education to deserving underprivileged children through timely financial assistance and spreading awareness about the importance of education.

SWARG, was founded in 2007, we are a government registered NGO (DIT No. 2(505) 08-09), started in Chennai by a group of likeminded young lads with a motto 'Education is the perfect remedy for a happy and peaceful life'. It has always been our constant endeavor to light up the lives of underprivileged children through quality education. Apart from contributing to the economic progress of our country, these young lads will inspire a new generation of students, in the process make our country reach the pinnacle of success and take the pride in the long run.
Who Are We?
SWARG was started with a primary motive to provide financial assistance to the underprivileged children. Here children can pursue their education with their chosen educational providers. We firmly believe that education is a fundamental right of every individual, not confined to just a privileged few. Armed with a team of active volunteers, we raise funds throughout the year from sponsors like you to help with meeting the financial needs of those who are deprived of this basic necessity. Since inception we have supported more than 700 students to pursue their educations.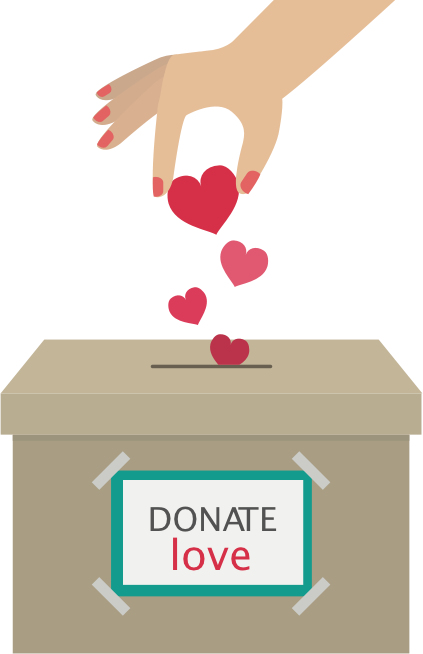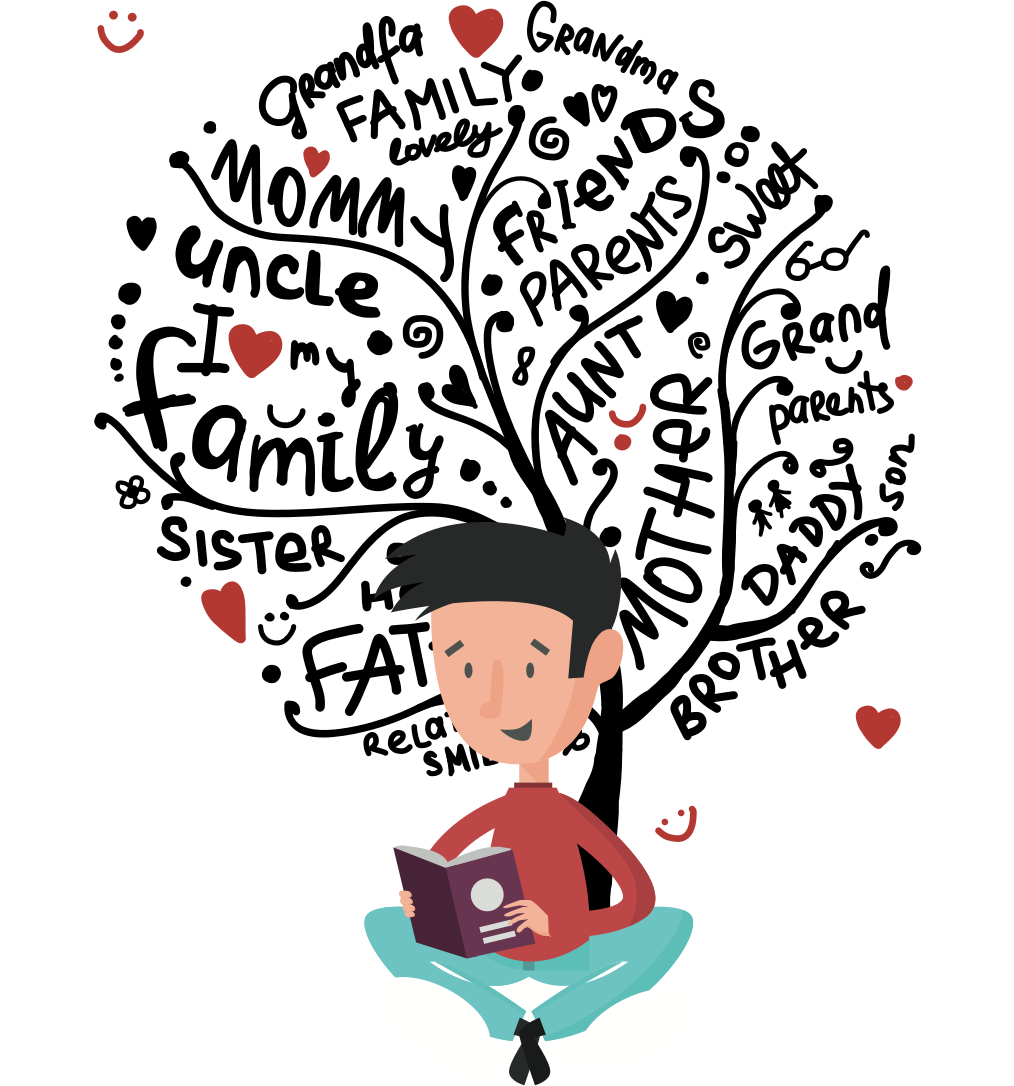 What we do?
SWARG focuses on its core initiative, SWARG Sponsorship Program; provides a helping hand to destitute students who are in our focus. Since most of our volunteers/members are working professionals we felt that the need of computer education is becoming highly important, this has initiated us to start our SWARG Computer Center. Our future initiative – SWARG Teach a kid, through this program we are planning to conduct tuitions for the needed children. Currently we are seeking volunteers in order to pursue this program.
01
SWARG Sponsorship Program (SSP)
SWARG Sponsorship Program (SSP) is a self sustained initiative to provide financial assistance to school and college students. SWARG involves in identifying and validating profiles. We basically act as a medium between the sponsor and the students Once the sponsor is identified for each profile we monitor the student's performance and we provide a regular feedback to the Sponsors.
02
SWARG Computer Centre (SCC)
SWARG Computer Centre (SCC) is a rural initiative, to provide basic computer education; this is carried out by collaboration with Trinity Trust (Tiruchy). Currently SWARG runs computer centers at Thirupparaithurai (started in Nov 2010) and Ayyarmalai (started in Nov 2012). More than 100 students have been benefited through this scheme. We have collaboration with CSRI (Computer Software Research Institute), they provide a valid certificate to students on their successful completion of the course.
03
SWARG Teach a kid (STK)
SWARG Teach a kid (STK) is our new initiative to provide free tuitions to students who need an extra help with their studies (up to 10th standard). We plan to conduct tuitions over the weekends by directly visiting the premises of students.
How we do?
SWARG is involved in collating the profiles of students who are in need of financial assistance and reaching out to potential sponsors to raise money to fund these students. In simple terms, the organization acts as a bridge to connect potential sponsors with students who need financial help to fund their education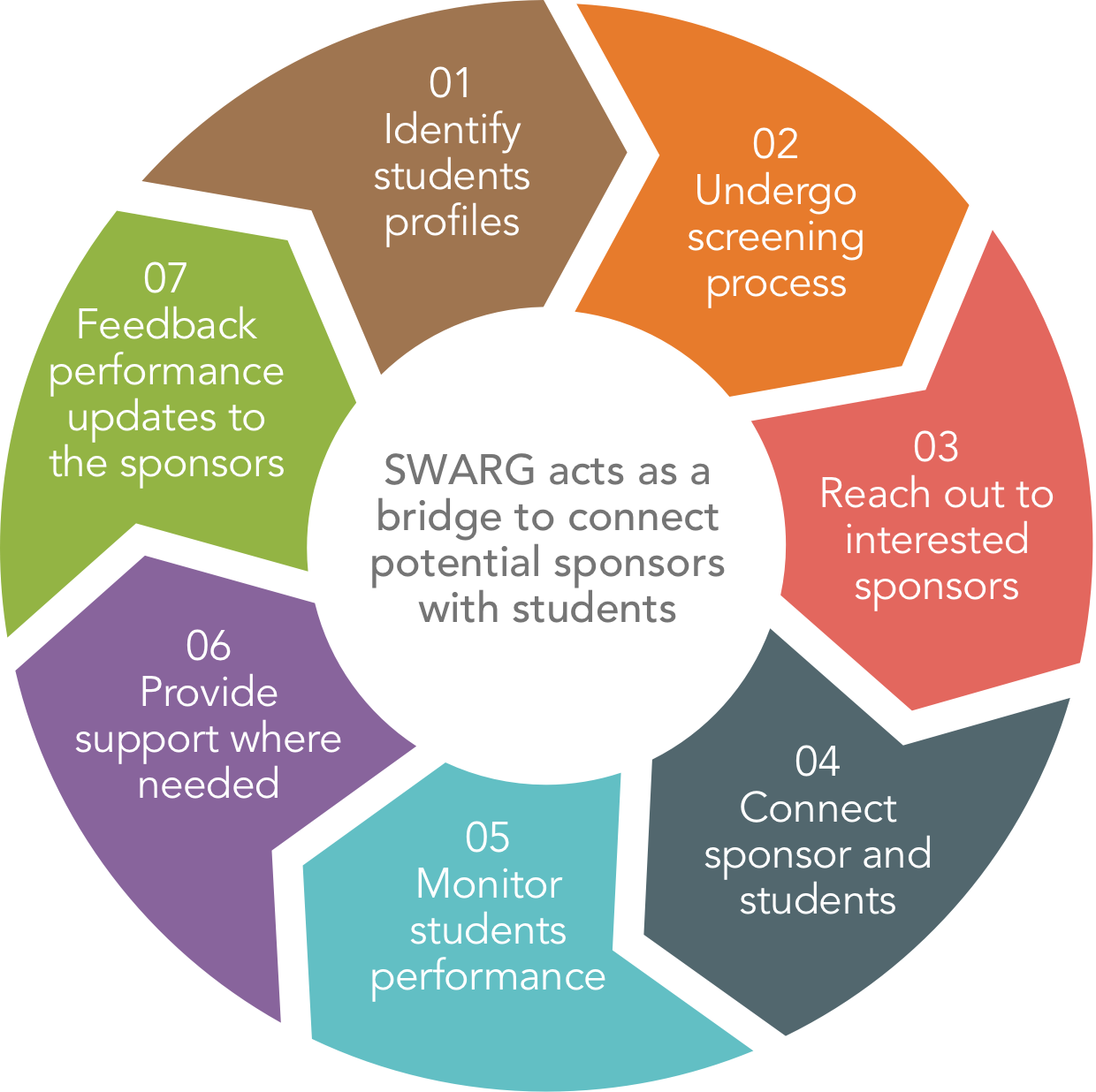 01
Identify students profiles
We identify underprivileged students who are in the brink of dropping out of schools or in need of financial assistance to continue their education through visits to schools, Contacts with other NGOs from various districts & word of mouth.
02
Undergo screening process
We validate student profiles by checking on various parameters such as Economic Situation of the family, Situation of their Parents or Guardian & their Academic performance.
03
Reach out to interested sponsors
We venture out in search of sponsors (they may be single or a group) who are willing to fund the students to continue their education.
04
Connect sponsor and students
Once the sponsor is identified for a student we create a connection between the Students and the sponsor. If the sponsors are interested SWARG will help them to meet the student & interact or motivate them in the right path. We will do our best to create such happy moments.
05
Monitor students performance
On a regular basis SWARG keeps track of each of the student's performance. We regularly interact with them to make sure if they are in need of any assistance to improve their performance.
06
Provide support where needed
SWARG provided support for any extra curricular activities that the student excels. We help them to achieve their success. SWARG appreciates, highlights & supports if any student is outstanding in any extracurricular activities. We try to provide any extra support even for improving their academic performance.
07
Feedback performance updates to the sponsors
SWARG provides feedback (academic performance) to the sponsors on a periodic basis. Even the sponsors has opportunity to interact with them to appreciate their performance or motivate them to improve their performance
How can someone be part of it?
We don't live in a perfect world, and there's never going to be a perfect time to give, but there are always people out there in need of help.
"No one has ever become poor by giving" – Anne Frank.
SWARG opens up many possibilities through which a person can contribute towards the education of the underprivileged children through volunteering and donations. Below is the list of things you can help us with. If you are interested and want to join us please register and express your interest.
Join us be a Part of Change
You can help us with any of the below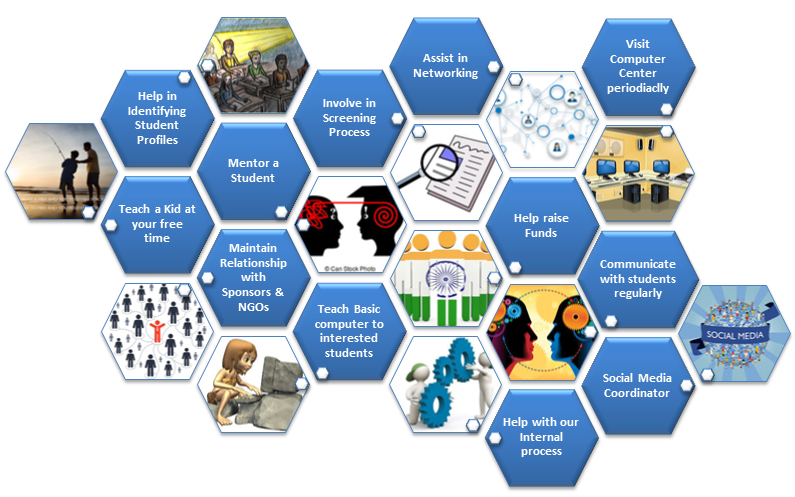 What are the benefits the Students get?
Everyone preaches the concept that education is a fundamental right but sadly, in reality, it is confined to only a privileged few. Through timely assistance from SWARG, the Students receive not only financial support to complete their education but also new connections, guidance & support whenever they need it, which will help them become socially responsible citizens and make our country a better place to live in.
What are the benefits a sponsor gets?
The Sponsor, through his kind donation or volunteer effort, can add color and bring meaning and purpose in the lives of young children who are not so financially sound like the rest and are deprived of one of the most basic necessity in life, education. Apart from the tax deduction under 80G, the sponsor is entitled to intangible benefits as well. You can create an impact on society, set an example & inspire more people to donate and experience self-gratification
Intangible benefits are much greater when you help educate a child.